As industry experts, we at Real Estate Masters Dubai have always prided ourselves on being at the forefront of innovative real estate ventures. Today, we are thrilled to spotlight one of the most ambitious and transformative developments to grace the Dubai coastline, Palm Jebel Ali.
A Vision Transformed into Reality by Nakheel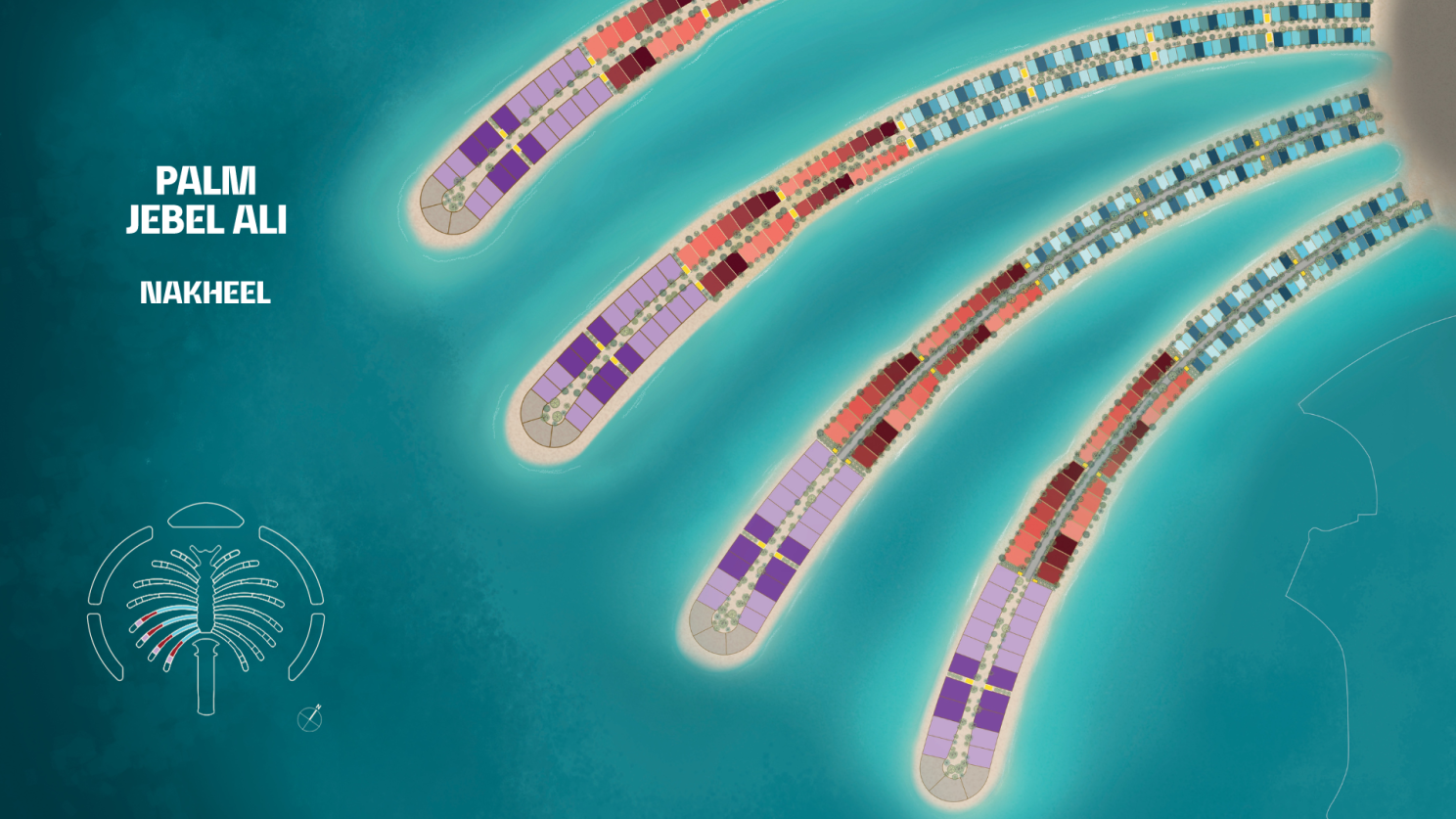 The torchbearer of waterfront living in Dubai has unveiled the first set of villas in Palm Jebel Ali, marking the beginning of a new era in luxury beachfront residences. Spanning an impressive 13.4 square kilometres, the island promises a coastline longer than any other destination in Dubai, supplemented by over 80 hotels and resorts. With the charm of numerous retail and dining experiences, Palm Jebel Ali is poised to redefine the Dubai lifestyle.
Innovation and Design at the Core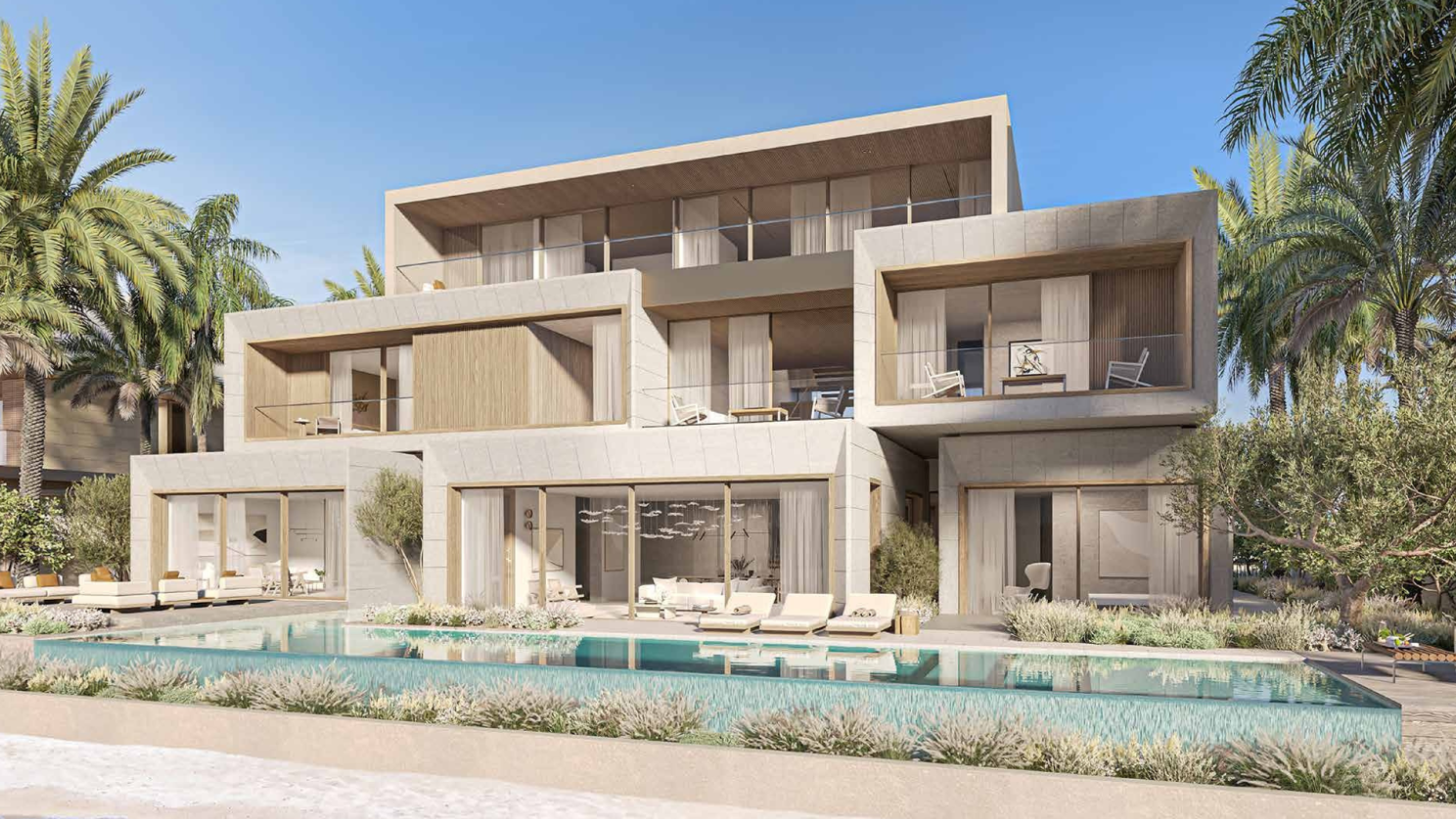 The villas are not just homes but a testament to the genius of international and regional architectural firms. Their designs seamlessly mirror the island's pristine blue waters, white beaches, and tranquil nature. With eight distinct styles of Coral and Beach villas, residents are promised an abode that reflects their penchant for luxury and serenity. The floor-to-ceiling windows are a notable feature, offering breathtaking views of the private beaches, while the soft, neutral palette with luxury finishes ensures a serene living experience.
The Palm Jabel Ali In line with Dubai's Vision,
Releasing these villas is not just a standalone event. It aligns perfectly with the Dubai 2040 Urban Master Plan and the Dubai Economic Agenda D33. When fully completed, the island will boast seven islands and 16 fronds, augmenting Dubai's beachfront by 91 kilometres.
Nakheel's Chief Commercial Officer, aptly summarized the project's significance, stating that Palm Jebel Ali is pivotal in "raising the global benchmark on waterfront living and underlining its position as a world-class lifestyle destination."
Design Mastery: Building on Palm Jumeirah's legacy, Palm Jebel Ali introduces Coral and Beach villas in eight unique styles, all reflecting the island's tranquillity.
Embracing Wellness: More than luxury, it's a wellness oasis with pedestrian-friendly streets, verdant parks, and a cyclist-centric layout.
Diverse Experiences: Palm Jebel Ali promises over 80 hotels, resorts, and dining and retail spots.
Unprecedented Grandeur: Beyond Palm Jumeirah's luxury, Palm Jebel Ali offers a more expansive beachfront, setting a new standard of luxury.
Your Chance to be Part of this Legacy
At Real Estate Masters, we've witnessed and been part of Dubai's transformative journey. Palm Jebel Ali is a testament to this city's ambition and vision. If you want to be part of this iconic development and own a piece of Dubai's future, our team of experts is here to guide you.